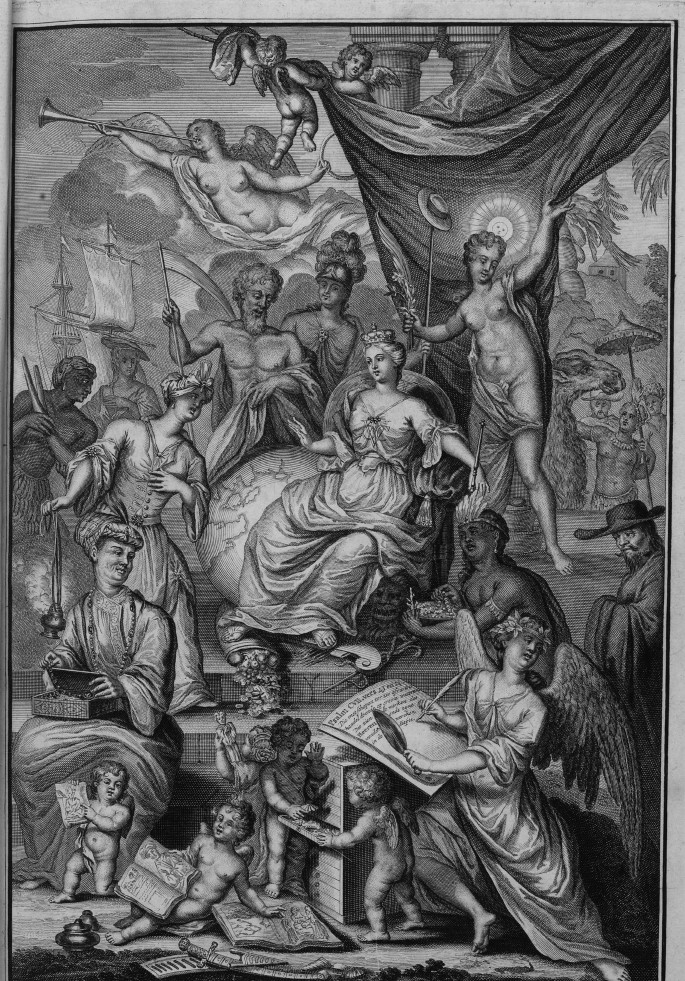 Call for papers: January 2023
Deadline for panels/roundtable proposals: 25 Juny 2023
Deadline for individual paper proposals: 3 July 2023
Notification of acceptance: 27 September 2023
Conference languages: English and Ukrainian
Since 2014 issues of imperialism, great power politics, and spheres of influence have resurfaced and returned to the European agenda. Russian aggression against Ukraine has not only questioned the post-Cold War European order but also demonstrated the longevity of the legacies of the Tsarist and Soviet empires that continue to shape the imagination and politics of the Russian political elites. In international academic history writing, one can also see the renewed interest in comparative histories of empires, whereas in East European historiographies the issue of internal colonialism and of the role of serfdom in (un)making of empires and nations has recently been actively discussed. By focusing on the "long" eighteenth century – a pivotal period in East European empire-building – this conference aims to consider the above-mentioned political and historiographic developments.
The conference aims to provide a forum for scholars across a range of disciplines and research fields to meet regularly and to debate about a variety of topics related to the history and literature of Ukraine, Europe, and the wider world of the "long" eighteenth century. The conference will host second General Meeting of USECS. The Society seeks to further promote the development of interdisciplinary eighteenth-century studies in Ukraine, and to facilitate its integration into the global historiographic institutional framework.
We invite scholars working in all areas of eighteenth-century studies, including history, cultural and literary studies, and art history to address the following topics:
-           From traditional to modernizing empire: political imageries and practices of imperial and colonial rule
-           Enlightenment and (un)making of imperial ideology
-           Great power politics and international relations
-           Christian churches and empire-building
-           Symbolical geography of imperial space
-           Geographical exploration, scientific travel and knowledge production as tools of colonial/imperial expansionist policies
-           Ukraine and the Russian Empire in a comparative perspective
-           A Benevolent Empire? Habsburg Empire and the Partitions of the Polish-Lithuanian Commonwealth
-           East European serfdom and the "internal colonialism" debate
-           Languages of self-description and (un)making of imperial identities
-           Opposing the empire: local nobilities vs foreign absolutisms
-           Imperial violence and wars
-           Children and empire: printed materials, educational opportunities
-         Mapping women's diverse experiences of the empire
-         Empire and consumer culture
While the organizing committee particularly encourages submissions that address the topic of the conference, potential participants are not limited by the topic and may explore any aspect of the "long" eighteenth century.
Proposals from senior scholars and early career researchers are invited for individual papers of twenty minutes duration (abstracts of approximately 250 words), fully organized panels of three papers with indication of the panel chair (a panel proposal should include abstracts of approximately 250 words for each paper and a brief description of the panel topic), and roundtable sessions of up to five speakers (abstract of 500 words). Each potential participant is to provide a short biography (50 words), including academic affiliation. Proposals on interdisciplinary research are warmly welcome.
For panels, please send your panel description, short bios, and academic affiliation of panelists and chair to sklokin@ucu.edu.ua and nvoloshkova@gmail.com before 25 Juny 2023. For roundtable sessions, please send your roundtable description, bios and academic affiliation of panelists and chair to sklokin@ucu.edu.ua and nvoloshkova@gmail.com before 25 Juny 2023. For individual papers, please send your abstract, a short bios and your academic affiliation to sklokin@ucu.edu.ua and nvoloshkova@gmail.com before 3 July 2023.
There is no fee for this conference.
It is expected that the conference will be held in an online format.
Sponsors
This conference is supported by a grant from the Peter Jacyk Centre for Ukrainian Historical Research, Canadian Institute of Ukrainian Studies.
Conference organizers:
Prof. Volodymyr Masliychuk, Department of History, National University "Kyiv-Mohyla Academy"  
Oksana Poluliakh, Department of History, National University "Kyiv-MohylaAcademy"
Dr. Volodymyr Sklokin, Department of History, Ukrainian Catholic University
Prof. Frank Sysyn, Peter Jacyk Centre for Ukrainian Historical Research, Canadian Institute of Ukrainian Studies
Dr. Nataliia Voloshkova, Department of English Philology, Drahomanov National Pedagogical University
Prof. Yurii Voloshyn, Department of History, Korolenko Poltava National Pedagogical University