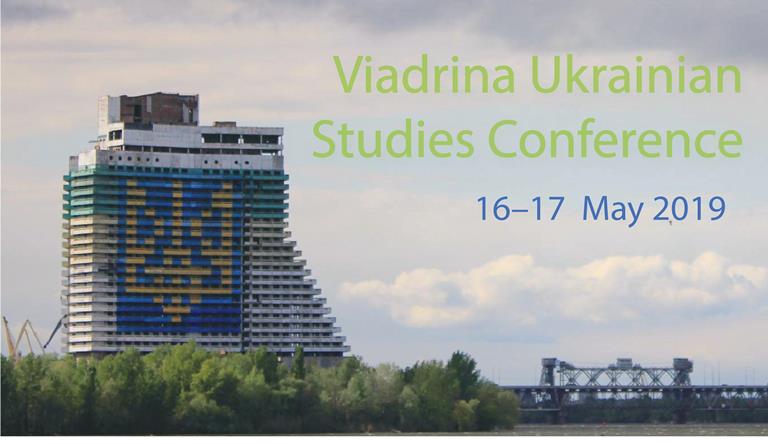 Viadrina Ukrainian Studies Conference
Rethinking Ukrainian Studies:
Locally, Regionally, Transnationally
16 - 17 of May 2019
with
Jan C. Behrends (Potsdam), Timm Beichelt (Frankfurt/Oder), Werner Benecke (Frankfurt/Oder), Liliya Berezhnaya (Münster), Rory Finnin (Cambridge), Susi K. Frank (Berlin), Olena Haleta (Lviv), Alexander Kratochvil (Berlin), Oleksandr Osipian (Leipzig), Andrii Portnov (Frankfurt/Oder), Viktoriia Sereda (Lviv), Barbara Türnquist-Plewa (Lund), Annette Werberger (Frankfurt/Oder), Andrew Wilson (London), Serhy Yekelchyk (Victoria, Canada), Tatiana Zhurzhenko (Vienna) and others
Call For Applications
10 Travel & Accommodation Grants
For Young Researchers
Who can apply?
Young researches (MA and PhD students, postdocs) dealing with Ukrainian topics are welcomed to apply for a travel and accommodation grant to attend our conference and participate in all of its activities.
How to apply?
Please send your application in one pdf file:
- CV
- a short essay "How Ukrainian Studies Could be Reconsidered Nowadays"
to the email address ukraine@europa-uni.de untilApril 8, 2019.
Successful applicants will be awarded a travel grant (up to 200 Euro) and an
accommodation at the dormitory for two nights (16–18 May 2019).
They are also expected to prepare short reports/blogs/essays about the conference
to be published online.
Confirmation letters will be sent until April 15, 2019.
Organiser Prof. Dr. Andrii Portnov,
Chair of Entangled History of Ukraine,
Director of the PRISMA UKRAЇNA Research Network Eastern Europe